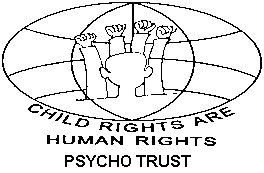 Activities to sort out the problems – Objectives:
Long term objectives:
To take strong and tangible steps to eradicate child labour completely and to develop and bring fourth integrated and holistic perspectives by asserting their legal rights and duties in the society as the rightful citizens of the country.

Create opportunity for women to come to the centre with combined and collective effort, strengthening them already at grass root level their economical independence and raise up to ensure equality, justice, power and respect.
Programme objectives:
To provide education and entertainment play and recreation centres, where the most needed recreation will be provided as an outlet to their fatigue and tiredness. This will be like education with entertainment.

Health care centre will be organized where primary health medicines, first aid will be provided to counter act the industrial hazards and fatigue.

To campaign against child labour and take up all those measures to prevent child labour legally, to stress and to teach the rights duties of the young child labourers to make them aware that the basic minimum level of education is very important to their life.

To publish books pamphlets brochures to propagate the evils of child labour and to avoid child labour with the direct involvement of those children.

To provide Vocational Training, to guide and to assist in their growth, to create an apt environment where everyone is equal and just, considering their rights and duties.

To form women self help groups.

To uphold women rights and issues, enhance and ensure their equality and economical independence through savings and micro credit programme.

To find all possible to tap the Government welfare schemes and women development programmes and act as liaison between them.
Our Dreams
"Happy, healthy and prosperous new women generation where they are socially, economically and culturally secure."
---